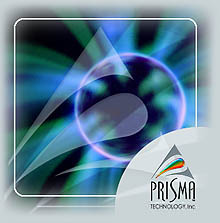 Program I: Business Value Through Agility
---
This program is presented over two four hour sessions, held one week apart.
Module A: Managing For Business Value
Session 1: Strategy, Business Process & Technology

Realizing business value from your information technology investment depends not only on understanding your business today but also on understanding where it needs to be tomorrow. Your strategy for effective technology application requires that you understand your business objectives, your customers and the value those customers expect of you. This session enables you to establish an agile strategic platform for leveraging technology in your business.

Session 2: Understanding Technology

With a sound strategic platform in place you can focus now on determining the best fit for technology applications in your business. To do so, you need to establish the value you expect from your technology investment - and be able to convey this clearly to both IT vendors and your IT staff. This practical session guides you in managing both vendors and staff. It also provides direction in distinguishing between desirable IT investment and practical IT investment.
Module B: The Diagnostic Tool: Measuring Business Agility (Patent Pending)
Session 3: Prisma Agility Index™: Introduction & Overview

The Prisma Agility Index™ is an objective diagnostic tool that establishes a technology management profile for your business. Developed by Prisma Impact Group, it enables you to profile not only the current technology status of your business but also the strategic objectives addressed in Module One. This session introduces the Prisma Business Agility Index™ and its application in leveraging technology.

Session 4: Practical Application

In this session you learn how to apply the Prisma Agility Index™ to your business. Program instructors are on-hand to guide you through the application of this diagnostic tool. You will receive a detailed print-out illustrating your completed business profile. The completed profile allows you to identify clearly the strategic management priorities for IT decision making in your business.
Module C: Leveraging Technology
Session 5: Establishing Technology Management Priorities

This session focuses on the outcomes of applying the Prisma Agility Index™ to your business. We take you through an evaluation of your completed diagnostic exercise, the current technology profile and the desired strategic profile that you have now created for your business. The "gaps" are ranked strategically enabling you to identify specific management priorities for technology investment in your business.

Session 6: Leveraging Relevant Technology

In the second session of this module, your management priorities are assessed in the context of applying relevant technology. The objective is to establish sound parameters for investing in the information technology hardware and applications that best serve the strategic objectives of your business. Here you learn how to directly relate business value to the right technology choice.
Module D: Managing Change
Session 7: Integrating Business Process, Technology & The User

More than 70% of all technology applications fail. They run over budget and under expectation. User resistance is the single most important reason for technology failure. This session addresses the dynamics of change management. It aids you in the integration of users, business processes and technology applications in a coherent framework to successfully manage change.

Session 8: The Agile Manager

Managing change successfully requires that executives understand their individual strengths and weaknesses as managers of change. This closing session alerts you to the factors that will enable you to enhance your individual change management skills.