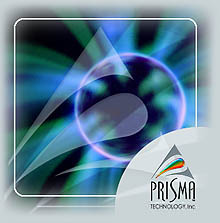 Program II: Managing For Agility
---
This program is presented over one four hour session.
Module A: Managing For Business Value
Session 1: Strategy, Business Process & Technology

Realizing business value from your information technology investment depends not only on understanding your business today but also on understanding where it needs to be tomorrow. Your strategy for effective technology application requires that you understand your business objectives, your customers and the value those customers expect of you. This session enables you to establish an agile strategic platform for leveraging technology in your business.

Session 2: Understanding Technology

With a sound strategic platform in place you can focus now on determining the best fit for technology applications in your business. To do so, you need to establish the value you expect from your technology investment - and be able to convey this clearly to both IT vendors and your IT staff. This practical session guides you in managing both vendors and staff. It also provides direction in distinguishing between desirable IT investment and practical IT investment.
Module D: Managing Change
Session 7: Integrating Business Process, Technology & The User
More than 70% of all technology applications fail. They run over budget and under expectation. User resistance is the single most important reason for technology failure. This session addresses the dynamics of change management. It aids you in the integration of users, business processes and technology applications in a coherent framework to successfully manage change.
Session 8: The Agile Manager
Managing change successfully requires that executives understand their individual strengths and weaknesses as managers of change. This closing session alerts you to the factors that will enable you to enhance your individual change management skills.